A Stranger From the Past
(December 2010)

This was my first book and perhaps the funnest book of mine to read. It is a page turner with an interesting plot based 300 years in the future. I actually recommend reading this book first, then Last of the Gnostics, Conversations With an Immortal, Spirit Club, New Thinking for the New Age, and lastly, Finding Your Soul.

The plot is not something that I think can occur, but it lends itself to the backdrop of a world on the threshold of a spiritual transformation. The plot is used as a means to explain my spiritual philosophy. If you like this book, then you will like all of my other spiritual books (listed above).

I would recommend clicking on the cover on the left and reading the first chapter. After you read it, you will know if you want to finish it.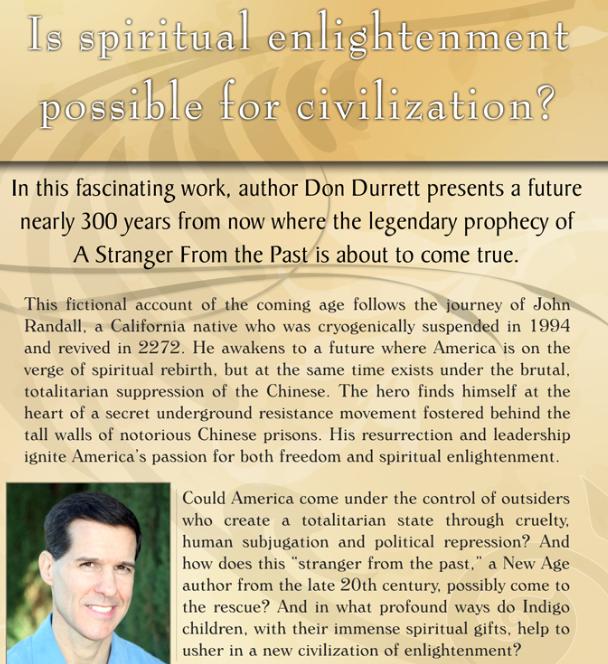 ---